Gas Safe Register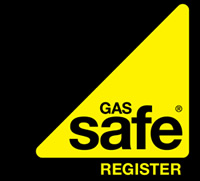 Gas Safe Register maintain the register of businesses and operatives who are competent to undertake both piped natural gas and liquefied petroleum gas (LPG) work in Great Britain, Northern Ireland, the Isle of Man and Guernsey. Under the Gas Safety (Installation and Use) Regulations 1998 for a gas engineering business to legally undertake gas work that is within the scope of the Regulations they must be on the Gas Safe Register.
Gas Safe registered engineers carry an identity card which consumers are encouraged to ask an engineer for before they have gas work carried out in their home.  The front of the card has a photograph, a registration number and an expiry date and the reverse shows the different categories of work that the engineer is qualified to undertake, eg cookers, boilers, gas fires.
New businesses and engineers with no previous history or those returning to the industry who have a history of complaints or a record of unsafe gas work will be subject to a time limited probationary period. During that period they will be required to report all gas work they carry out so it can be inspected by a Gas Safe Register Inspector.
The Gas Safe Register have a team of inspectors who monitor that gas work is being undertaken competently and safely. They deal with complaints and undertake risk based proactive inspections and work closely with regulators such as HSE and Local Authorities.
Gas engineers and consumers can contact the Gas Safe Register in any of these ways:
If you wish to complain about the safety of a gas installation, the work of an engineer or about the service provided by the Gas Safe Register you should contact the Consumer Complaints section of the Gas Safe Register.
Background
The Gas Safe Register operates under an agreement with HSE and was launched on 1 April 2009. The previous scheme, CORGI Gas Registration, had been in place for more than 17 years and during that time the number of domestic gas related fatalities had fallen significantly. However, a 2006 review of domestic gas safety involving industry stakeholders, including gas engineers and their representatives and consumer groups, identified no room for complacency and a strong case for change.
This was seen as a great opportunity to build on the successes of the previous scheme and at the same time introduce innovation to further develop existing arrangements and add value to gas consumer safety. A cross HSE project team supported by expert external legal and procurement advice and overseen by a Project Board ran a procurement exercise to select a provider to run the new scheme and on 8 September 2008, HSE awarded a 10 year contract to Capita Gas Registration and Ancillary Services Ltd (CGRAS – part of the Capita Plc) to provide a new registration scheme for gas engineers - Gas Safe Register.
In 2017, HSE began a procurement process in line with the Public Procurement – Concession Contracts Regulations 2016 (PPCCR – regulation 18 refers). On 11 September 2018 HSE announced the preferred bidder as CGRAS. A new five-year Services Concession Agreement will commence on 1 April 2019, with a six-month transition period starting on 1 October 2018.
There will be several changes and improvements during the new concession, including:
A single UK-wide service that will operate across Great Britain and Northern Ireland
Revised inspection targets – by applying a risk-based approach to target inspections where they will have most impact, the number of inspections will reflect the number of businesses registered and the risk these businesses and their engineers represent.
Enabling registered engineers to more easily access data held about them (such as inspection history and findings, risk rating).
A commitment to explore the benefits of introducing student registration.
The introduction of an advisory panel to the Register with representation from across the industry, focussing on the smaller businesses that are not represented on other industry platforms, to improve engagement and communication between the industry and the Register.
The performance of the Gas Safe Register is measured against a series of Key Performance Indicators (KPI's) that monitor the key aspects of delivery of the scheme, such as consumer awareness of gas safety risks, consumer and engineer satisfaction with the service provided by the register and the targeting of the scheme's efforts in the areas where it will have greatest effect. The KPI's are monitored on an ongoing basis, with annual targets, and there are financial and contractual implications if the Gas Safe Register fails to meet the targets set.