Crushing risk on Ditch diggers mounted on tractor three-point linkage
SIM 01/2004/09
Open Government Status

Fully Open

Version No & Date

2: 19/03/2013

Author Unit/Section

OPSTD - Agriculture, Waste and Recycling Sector – Safety Team

Review Date

19/09/2014

Target Audience:

All FOD inspectors
Summary
This guidance alerts inspectors about the action to take if they come across a tractor mounted ditch digger with a crushing risk. It does not consider all the risks associated with the use of this type of equipment which are covered more fully in BS EN 16246:2012. Agricultural machinery - Backhoes - Safety.
Introduction
Three-point linkage mounted diggers are commonly called backhoes and the potential risk of being crushed between the machine and tractor parts has long been recognised. Linkage mounted diggers that are not provided with a mechanical means of preventing link-arm movement create a high risk of crushing injury and/or injury through uncontrolled movement.
The fatal incident described in this guidance, involving a new machine, highlights the need for the risk of this type of crush injury to be understood and prevented by mechanical means.
Action
When inspectors see tractor mounted diggers in a workplace they should:
check whether link-arm movement is prevented and if it is not then the use of the equipment should be prohibited if there is any risk of crushing or other injury due to this movement.
Full details of the equipment, paperwork (CE mark and Declaration of Conformity) and supplier should be recorded so that an ICSMS record can be created.
Any modifications and by whom, should also be recorded.
Improvement Notices may be appropriate where instructions have not been provided or translated and for controls that are not properly protected and marked.
The Sector should be consulted about any action taken with suppliers as any enforcement on supply of CE marked machines has to follow the safeguard procedure and will be followed up in Europe.
These attachments could be converted for use on the booms of skid-steer loaders. Where the operator is on a seat outside the cab there may be a similar risk of crush injury.
The benchmark standard is nil or negligible where movement of the digger attachment on the tractor three-point linkage giving rise to a risk of crush injury is prevented by mechanical means. Where crush injury is possible due to the fitting and clearance between the digger and ROPS, an extreme risk gap is indicated in the Enforcement Management Model (EMM).
Background
Fatal incident
A user was fatally injured when he was crushed between the control levers of the mounted digger and the safety frame of the compact tractor it was attached to.
The mounted digger involved was made in Italy and CE marked. However, it was not accompanied on supply in the UK by operator instructions or Declaration of Conformity written in English.
The equipment involved in this incident was supplied to a domestic user so the Police and Trading Standards, assisted by an HSE Specialist Inspector, carried out the investigation. Because the equipment itself was primarily designed for workplace use so HSE took the lead on supply issues.
A Prohibition Notice was served on the UK supplier to prevent further sales. In conjunction with Safety Unit, enforcement action was taken with the Italian manufacturer and Safeguard Notification was made to the EU Commission as per Article 7 of the Machinery Directive.
General design issues
Three-point linkage mounted digger attachments generally have their own power take off (PTO) driven hydraulic pump and are operated from a rear-facing seat located above the main frame (see Figure 1).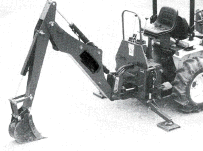 Figure 1. Example of rear-mounted digger
The risk arises on machines that are fitted with an operator seat on the digger carriage frame. When the tractor linkage is raised, or the digger imparts an upward force on the linkage, the operator can be crushed between the seat or controls and parts of the tractor safety frame or cab if there is insufficient clearance (see diagram 1 ).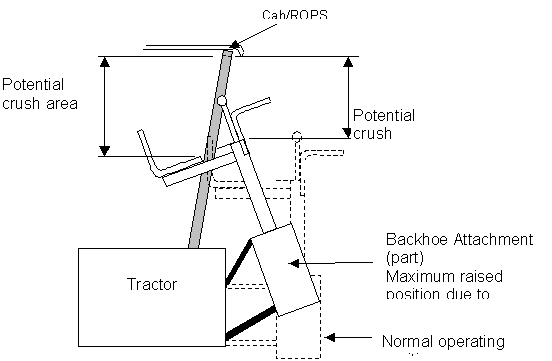 Diagram 1. Relative movement of digger on 3-point linkage
This crushing action may be made worse by the unintentional operation of the controls as the operator becomes trapped. From the operator's seat, the action of moving the main boom lever forward pushes the bucket into the ground and imparts an upward force on the digger frame moving it up and towards the tractor safety frame. Once trapped in this position the operator would be unable to move the control lever backwards to relieve the pressure.
Some tractor linkage arms when fully raised by the tractor hydraulics can be given further vertical movement if an upward force is applied to these arms. When linkage mounted diggers are fitted this additional force combined with any slack in the digger or tractor linkage can be sufficient to reduce the clearance gap to an unsafe distance.
The HSE Agriculture Sector has been in contact with known UK manufacturers and none of these supply tractor rear mounted diggers unless they are attached by means of a sub-frame on the tractor chassis or have some means of restricting the tractor hydraulic arm movement (see figure 2 ) meeting the required standard of Clause 5.2 of BS EN 16246:2012. Agricultural machinery. Backhoes. Safety.
There are several EU manufacturers of this type of equipment (mainly Italian) but no other suppliers have yet been identified in the UK. It is possible that this equipment could be used in a range of sectors including construction, landscaping, amenity horticulture and services as well as agriculture.
Figure 2. Examp

les of tractor mounted digger attachments
Unless designed to do so, a tractor ROPS should not be removed or altered to allow operation of mounted diggers. If there is insufficient clearance between the digger seat and the ROPS for the operator to sit correctly then the equipment is not suitable.
Control levers must be properly marked with mode of operation and any warnings or instructions given in English.
Control levers must be adequately protected against unintentional operation eg barrier rails, shrouds, interlocking.
Further References
BS EN 16246:2012. Agricultural machinery - Backhoes - Safety. Clause 5.2 Attachment to tractor – prevention of uncontrolled movement.
Contacts
For further advice please contact OPSTD Agriculture, Waste and Recycling Sector – Safety Team – HSE Nottingham office