Our management
HSE is governed by the Board and the Executive Committee.
Non-executive board members
Sarah Newton - Chair of the Board
Elaine Bailey
Martin Esom
Debbie Gillat
Susan Johnson
John McDermid
Ged Nicols
Gina Radford
Ken Robertson
Claire Sullivan
Executive committee
Sarah Albon - Chief Executive
A career civil servant with a strong commitment to the delivery of effective and accountable public services, Sarah took up post as Chief Executive of the Health & Safety Executive in September 2019. Prior to this, she was Chief Executive of the Insolvency Service from February 2015, guiding the agency through a period of major transformative change and leading the response to a number of high-profile corporate failures, including the liquidations of Carillion and British Steel.
Before undertaking these Chief Executive roles, Sarah spent much of her career working in the Ministry of Justice and its predecessor departments, including most recently as Director of Strategy & Change for Her Majesty's Courts and Tribunals Service; her wider work in those departments spanned a number of areas including policy, strategy, finance and operational delivery.
Sarah also acts as Mediation Champion for the Civil Service, working with colleagues across Whitehall to publicise the benefits of mediation in the workplace as an alternative method of dispute resolution.
James Anderson - Information Technology and Facilities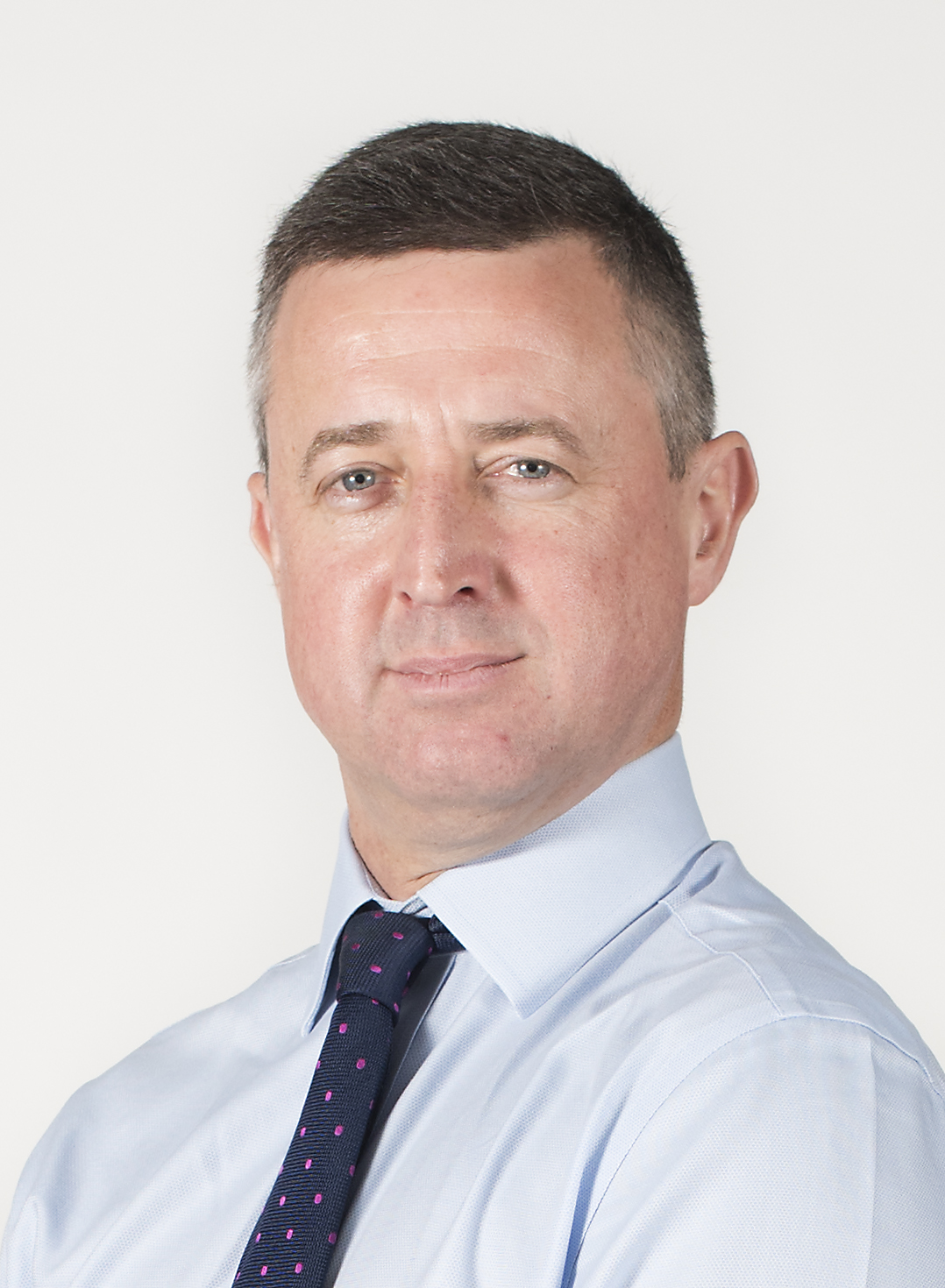 James Anderson is the first Chief Technology Officer (CTO) in the Health and Safety Executive (HSE), joining the organisation in September 2015. James is currently leading the technology modernisation of HSE, promoting more efficient and effective ways of working and ensuring a greater focus on delivering customer services enabled by mobile and web-based technologies.
James has spent a career in the public and third sectors, most recently as the Group IT Director of The Guinness Partnership (TGP) one of the UK's leading Housing Associations with over 60,000 homes and 120,000 tenants and families. Prior to TGP, he spent a couple of years with the Child Maintenance and Enforcement Commission (CMEC) which is now the Child Maintenance Group in DWP. However, the first 17 years of his career were spent in the British Army, serving with the Royal Corps of Signals and Queens Gurkha Signals in various corners of the globe mostly on operations providing communications, computing and headquarters support, notably in Hong Kong, Northern Ireland, Germany, Bosnia, Kosovo, United Kingdom and Kuwait. He was also fortunate to spend a 2-year secondment to the US Army in the Pentagon, Washington DC as one of the US Army's lead Enterprise Architects.
Peter Baker - Building Safety and Construction
Chief Inspector of Buildings - Health & Safety Executive
Peter has over 30 years' experience with HSE as an Inspector and in a number of senior operational roles dealing with a wide range of industry sectors, including construction, major hazard industries and local authorities. Peter led HSE's reform and delivery of the regulatory regime for chemical and downstream oil industries, and was appointed HSE's Chief Inspector of Construction in 2015.
From 2017, Peter led HSE's involvement in the Government's Building Safety Programme following the Grenfell Tower tragedy. As Chief Inspector of Buildings he is now at the forefront of establishing the new Building Safety Regulator in HSE and leading the delivery of the stronger, more robust building safety regime for higher risk buildings working with government, industry, partner regulators and residents.
As Director of HSE's Building Safety and Construction Division, Peter also has Executive Board responsibility for HSE's construction operations across Great Britain.
Claire Millington-Hume - Human Resources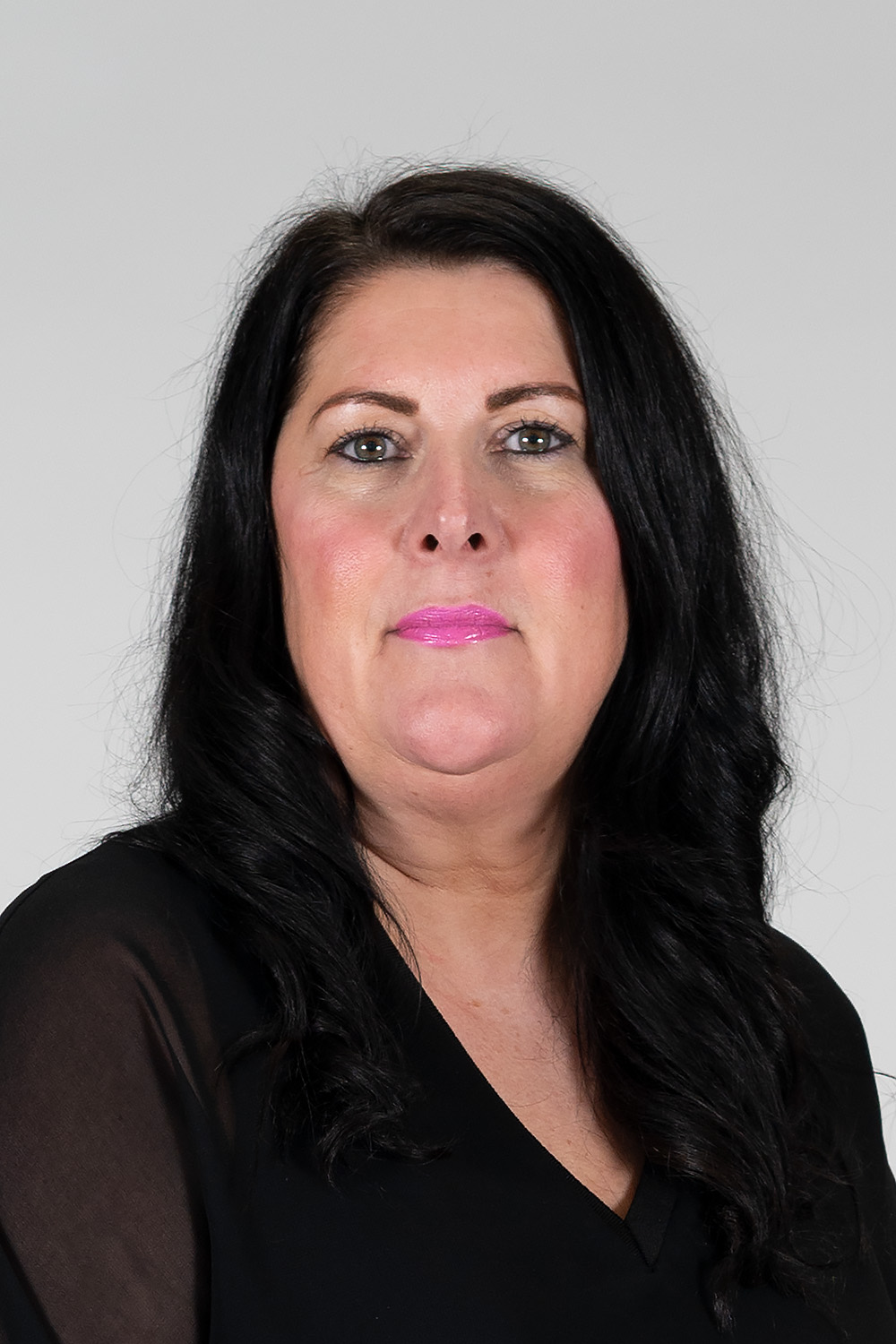 Claire is a highly experienced HR leader and practitioner with over 30 years' experience especially in the public sector arena. Claire has led the HR functions at a number of Arm's Length Bodies including BPDTS Ltd, an arm's length body of DWP, and the College of Policing. Claire also had a varied and longstanding career in local government before joining NHS England with experience of working with organisations at both a local and national level. Claire is a Fellow member of CIPD.
Born in Scotland, Clare's parents moved to the north of England when she was a small child and she resides near Leeds. Claire's loves to travel both home and abroad and is a keen follower of F1.
David Murray - Finance and Corporate Services

David Murray is HSE's Director of Finance and Planning having joined HSE in June 2013. His responsibilities include business planning and performance, finance and procurement.
David has previous public sector Board level experience and worked for ten years as Director of Resources with Government Procurement Service. Prior to this he spent five years as Vice Principal/Director of Finance, Resources and Planning at Wirral Metropolitan College and before that he held a number of senior finance roles in the NHS including Chief Accountant at Salford Royal Hospitals.
Karen Russ - Science and Commercial
Karen Russ has been appointed HSE's Director, Science and Commercial, with responsibility for leading our Science Directorate and growing commercial activities across HSE as a whole.
She was Senior Operations Director for Amec Foster Wheeler's Technology & Innovation Centre in Warrington, Karen has extensive experience of winning and delivering technical consultancy and laboratory services projects across a breadth of science and engineering disciplines.
Karen previously held global roles at Pilkington, a glass manufacturing company, focusing on R&D, capital project delivery, technology licensing and support, and business development. Karen also spent many years with HSE, as Deputy CEO of HSL from 2006-2013, focusing on project management and business development. A Fellow of the Institute of Physics, Karen has a PhD in optoelectronic inspection systems and a Masters degree in Engineering Business Management.
Rick Brunt - Engagement and Policy
Rick joined HSE in 1989 and has worked across a range of industry sectors as an inspector and in senior operational roles. Throughout his HSE career he has also moved through a number of leadership roles including Business Services, HR Learning and Development, Operational Policy and Strategy. As Head of Agriculture he lead the development of HSE's current strategy for working with the agricultural industry, integrating a range of regulatory activities, communications, partnership working and stakeholder engagement to increase the reach and impact of actions to improve the sector's poor health and safety record.
Most recently he played a key role in working across government as part of HSE's response to the Covid Pandemic and has since led the development of HSE's new strategy, Protecting People and Places.
Philip White - Director Regulation

Philip White joined HSE as a Factory Inspector in 1985 and has experience of regulating a broad range of industries. Philip has held senior operational and policy roles in HSE including Head of HSE's Operational Strategy Division and Chief Inspector of Construction. Philip has experience of working elsewhere in Government including a secondment to the Department for Work and Pensions heading up the Health and Safety Sponsorship Team, advising Government Ministers on health and safety at work policy and the work of the Health and Safety Executive.
Angela Storey - Director Transformation

Angela Storey is HSE's Director of Transformation, joining HSE in November 2016.
Angela has operated at Board Level in both public and private sector for over 20 years. She has extensive experience in operational delivery, transformation and the delivery of consultancy services. She has held a variety of senior roles including Director of Treasury Services for Pendle Borough Council, responsible for customer services, benefits, council tax, business rates, fraud, investigation and prosecution services and debt collection, and Director of Transformation and Solution Development for Liberata, responsible for business development, transformation, sales solutions, products, services and consultancy.
Angela has the equivalent of a Degree in Business Management and taught Welfare Benefits Law, Business Management and Public Sector Finance at the University of Lancashire for 7 years.
Katy Shrimplin - Director Legal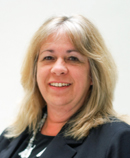 Katy joined HSE from the Insolvency Service and brings a wealth of experience to her new role. Katy is a barrister and was called to the Bar a number of years ago. After a short time, she joined the then newly-formed Crown Prosecution Service, where she stayed for 10 years, first at a busy local branch in West London and then in HQ Fraud Casework.
Katy moved to what was then the Department of Trade and Industry (DTI) to be a senior prosecution lawyer dealing with a range of corporate and insolvency enforcement; in February 2006 she joined the Senior Civil Service and became one of two Deputy Director lawyer team leaders. The criminal enforcement teams moved to the Insolvency Service in January 2017 and since then, Katy has been busy developing the prosecution work and establishing an in house civil enforcement litigation team. She has also enjoyed working as part of the Insolvency Service Board and providing legal support across the Agency.
Katy is very much looking forward to working in HSE in a new area of regulatory enforcement, especially one which has such a direct impact on people's lives.
Board meetings
HSE is committed to being open, so we publish the latest meeting agendas, papers and minutes.