Our management
HSE is governed by the Board and the Executive Committee.
Non-executive board members
Sarah Newton - Chair of the Board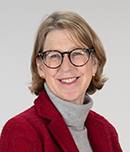 Sarah has thirty years' experience of strategic planning, leadership and change management, dealing with complex issues across the business, voluntary and governmental sectors. She has considerable experience of building partnerships between diverse people and organisations to deliver shared aims. She has served on a wide range of boards and is currently a Non-Executive Director of the Royal Cornwall Hospitals NHS Trust.
Between 2010 and 2019 she was an MP and served for three years as a Member of the Science and Technology Select Committee before becoming a Minister in the Home Office and latterly at the Department of Work and Pensions, where she had the honour of working with the HSE and leading the Health and Work unit. Amongst other responsibilities while at the Home Office she led work on tackling modern slavery, human trafficking and human exploitation.
Before entering the House of Commons, she was Director of the International Longevity Centre - UK, Age Concern England and American Express Europe. She also served as a Councillor in the London Borough of Merton.
Sarah was educated at Falmouth Comprehensive School and Kings College London. Sarah won a Rotary International postgraduate scholarship in the USA.
Sarah is married with three children.
Chyrel Brown
Chyrel is currently the Chief Operating Officer at One Housing Group and has worked for more than 20 years in large, complex commercial organisations across London and the Southeast. She sits on the Boards of St Martins of Tours Housing Association and Barnsbury Housing Association.
In the aftermath of the Grenfell Fire disaster, Chyrel delivered assurance to the London Assembly on Fire Safety and embedded organisational risk regimes in cladding, fire and regulatory compliance.
David Coats
David has previously worked for the Trades Union Congress (TUC) and currently supports a number of trade unions. He is currently the director of WorkMatters Consulting and a Visiting Professor at the University of Leicester. He sits on the Central Arbitration Committee, which is effectively the Industrial Court for Great Britain, as well as the Advisory Committee for the Industrial Relations Research Unit at the University of Warwick.
As well as his breadth of experience in industrial relations, including work with non-unionised environments such as vulnerable workers, David has previously advised the World Economic Forum and Low Pay Commission.
Martin Esom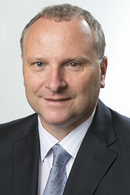 Martin is Chief Executive of Waltham Forest Council, a position he has held since 2010.
During his time at the Council, he has led on a national award winning gang prevention programme, a multi-agency child sexual exploitation protection strategy and between 2012 and 2018 was Chair of the London Prevent Board which drives critical work in relation to counter-terrorism and anti-radicalisation across the capital.
He has also taken forward the regeneration of the borough, focussing on returning streets to walking and cycling, rejuvenating high streets and transforming the leisure and culture offer for residents, culminating in the Council's successful bid to become both London's first London Borough of Culture and then MJ Local Authority of the Year in 2019. He is a trustee of the William Morris Gallery, the first and only museum dedicated to the artist and writer in the UK.
Most recently, and in direct response to Covid-19, Martin took on the role of London Local Authority Strategic Co-ordination Chief Executive (London Gold) where he was responsible for coordinating activity across all London boroughs and a member of the London Strategic Coordination Group (SCG).
Martin is an environmental health officer by training. He was awarded the 'Ronald Williams Gold Medal', on graduating, by the Chartered Institute of Environmental Health, where he later served as a Board Member and Trustee for eight years. His first role after qualifying was as a Health and Safety enforcement officer.
Martin has a Masters Degree in Business Administration and holds a range of technical qualifications including Health and Safety and Acoustics & Noise Control.
Debbie Gillatt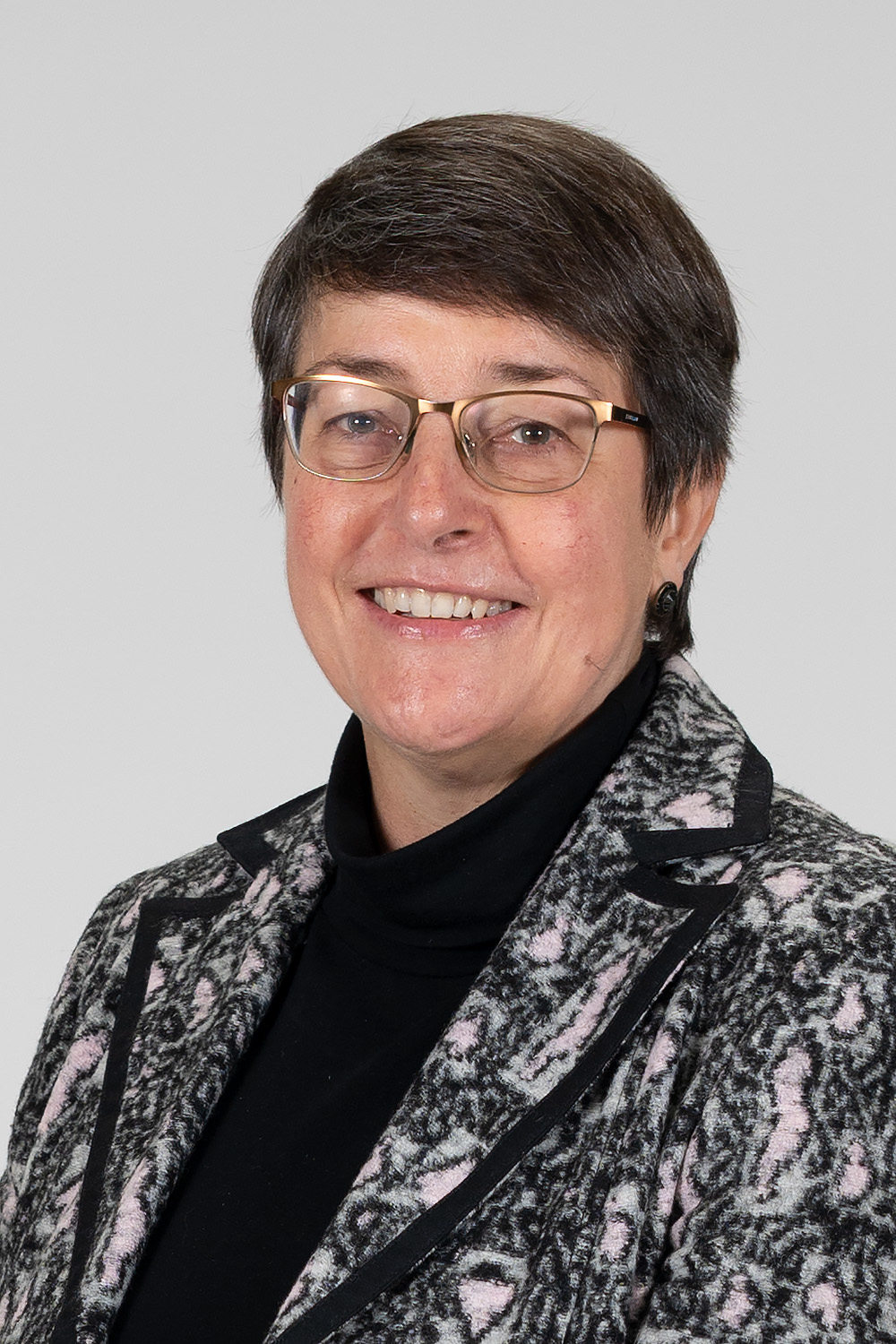 Debbie Gillatt CBE is a longstanding magistrate, a Trustee of Victim Support UK and a Trustee at Penny Parks Charitable Trust. Previously she held NED roles with Companies House and the Insolvency Service and was the Director of Business Frameworks at the Department for Business, Energy and Industrial Strategy (BEIS).
Within BEIS, she most recently led the teams responsible for the UK's company law, accounting standards and corporate governance rules, and for corporate transparency and anti-corruption initiatives. She also led on corporate responsibility and boardroom diversity.
Debbie has also managed a £3.2bn Government grant fund for business and led the cross-Whitehall team which supported Lord Heseltine in producing his report on the UK's competitiveness. She previously worked in the Cabinet Secretariat and managed the Secretary of State's ministerial support team.
Her experience includes managing government's relationship with a range of business sectors from production machinery to telecoms, and ground-breaking work in both economic regulation and inward investment.
Susan Johnson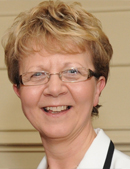 Susan Johnson OBE was the Chief Executive at County Durham and Darlington Fire and Rescue Service until her retirement in July 2015. The appointment meant Susan was the first woman and non-uniformed chief executive to lead a Fire and Rescue Service in the United Kingdom.
Susan previously held the position of Chief Executive of the Northern Business Forum and Executive Director Business Development for the Regional Development Agency, Yorkshire Forward. Susan has held a number of non executive roles throughout her career including Greggs plc, Legacy Trust UK and was a Public Member for Network Rail. She is currently a Commissioner with the Equality and Human Rights Commission and with the Local Government Boundary Commission. She is also a Non-Executive Director of the Sports Ground Safety Authority and of the Local Partnerships and is an Independent Member on the Risk and Audit Committee of Gentoo Group.
Susan holds a first class honours degree in Business Studies and an MBA from Durham University. Susan was awarded the OBE for services to New Deal in the North East in 2000.
John McDermid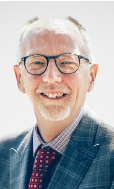 John McDermid became Professor of Software Engineering at the University of York in 1987. His research covers a broad range of issues in systems, software and safety engineering. He became Director of the Lloyd's Register Foundation funded Assuring Autonomy International Programme in January 2018, focusing on safety of robotics and autonomous systems. He acts as an advisor to government and industry, including FiveAI, the UK MoD and Rolls-Royce. He has been actively involved in standards development, including work on safety and software standards for civilian and defence applications. He is author or editor of six books and has published about 400 papers. He became a Fellow of the Royal Academy of Engineering in 2002 and was awarded an OBE in 2010.
Ged Nicols

Ged Nichols started his working life with the Halifax Building Society in Liverpool in 1979 and immediately became a union member and health and safety representative.
He spent the next years progressing his education, career and involvement in the trade union movement culminating in his being elected as a union leader at the age of 30 in 1993.
He has remained in his position as General Secretary of the Accord union since then and steered the union through a number of mergers and the aftermath of the financial crisis.
He sits on the Executive Committee and General Council of the TUC and is the chair of the trustees of the TUC Superannuation Society Ltd.
He is a non-executive director of Involvement & Participation Association and a non-executive director of Trade Union Fund Managers Ltd.
He took up his role on the HSE Board on 1 September 2019.
Gina Radford

Gina is a part time Vicar in rural Devon looking after two villages on the edge of Dartmoor, a job she began in June 2019.
She trained as a doctor, and has had a long history in public health at local, national and international levels. Prior to her current role she was Deputy Chief Medical Officer for England, which included advising and influencing Ministers, key officials, professionals and the public. She was a regular speaker at conferences and with the media. She also has considerable experience both at developing national policy and strategy, and also implementation.
During the pandemic Gina has been advising the Church of England nationally on its response to COVID-19; and has been working with government on specific aspects of its response. She was a member of Operation Talla Ethics Committee supporting the police response.
When not working her hobbies include walking (and running) with her collie dog, riding, being outdoors and reading.
Ken Robertson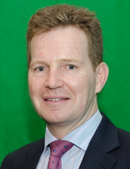 Ken Robertson is a senior Oil and Gas industry executive, formerly employed by Centrica as a board member for Spirit Energy. Prior to this Ken worked for Centrica Exploration and Production, with lead responsibility for its UK health and safety issues and for Shell, working in the UK, Asia, Africa, Canada and Europe, rising to become Asset Director for the North Sea, with over 1000 staff and contractors and £800 million budget.
During his time at Shell, Ken was co-leader of the Step Change programme. This was a pan-sector Oil and Gas initiative around health, safety and environmental matters. The programme has been recognised externally as a success, settling agreement on health and safety issues as well as introducing environmental targets where there had previously been a lack of consensus.
Ken is a Chartered Engineer and a member of the Institution of Chemical Engineering.
Claire Sullivan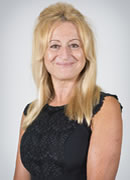 Claire Sullivan started her working life as a physiotherapist, qualifying in 1985 and working in the NHS in London for the next decade.
During this period, Claire developed an interest in fairness and rights at work, including health and safety, and went on to undertake a Masters degree in Industrial Relations while continuing to work as a physiotherapist.
Claire joined the Chartered Society of Physiotherapy as their Health and Safety Officer in 1995 and undertook a number of senior roles before taking up her current post heading up the trade union arm of the Society, as Director of Employment Relations and Union Services, in 2014.
Claire sits on the General Council of the Trades Union Congress and on the England NHS Social Partnership Forum. Claire was a member of the Industrial Injuries Advisory Council (IIAC) for 10 years and has an extensive understanding of health and safety at board level. She took up her role from 1 August 2019.
Executive committee
Sarah Albon - Chief Executive
A career civil servant with a strong commitment to the delivery of effective and accountable public services, Sarah took up post as Chief Executive of the Health & Safety Executive in September 2019. Prior to this, she was Chief Executive of the Insolvency Service from February 2015, guiding the agency through a period of major transformative change and leading the response to a number of high-profile corporate failures, including the liquidations of Carillion and British Steel.
Before undertaking these Chief Executive roles, Sarah spent much of her career working in the Ministry of Justice and its predecessor departments, including most recently as Director of Strategy & Change for Her Majesty's Courts and Tribunals Service; her wider work in those departments spanned a number of areas including policy, strategy, finance and operational delivery.
Sarah also acts as Mediation Champion for the Civil Service, working with colleagues across Whitehall to publicise the benefits of mediation in the workplace as an alternative method of dispute resolution.
James Anderson - Information Technology and Facilities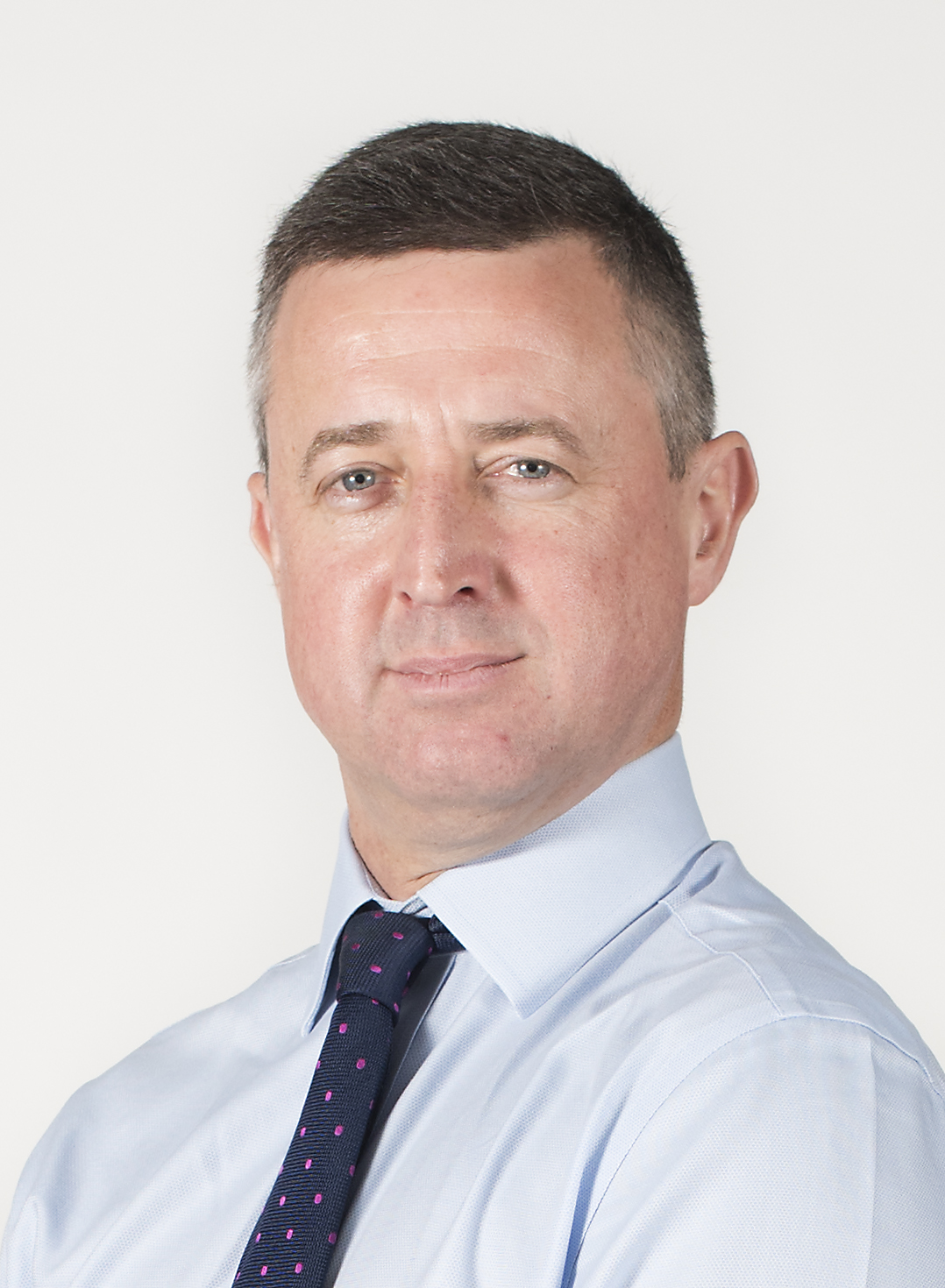 James Anderson is the first Chief Technology Officer (CTO) in the Health and Safety Executive (HSE), joining the organisation in September 2015. James is currently leading the technology modernisation of HSE, promoting more efficient and effective ways of working and ensuring a greater focus on delivering customer services enabled by mobile and web-based technologies.
James has spent a career in the public and third sectors, most recently as the Group IT Director of The Guinness Partnership (TGP) one of the UK's leading Housing Associations with over 60,000 homes and 120,000 tenants and families. Prior to TGP, he spent a couple of years with the Child Maintenance and Enforcement Commission (CMEC) which is now the Child Maintenance Group in DWP. However, the first 17 years of his career were spent in the British Army, serving with the Royal Corps of Signals and Queens Gurkha Signals in various corners of the globe mostly on operations providing communications, computing and headquarters support, notably in Hong Kong, Northern Ireland, Germany, Bosnia, Kosovo, United Kingdom and Kuwait. He was also fortunate to spend a 2-year secondment to the US Army in the Pentagon, Washington DC as one of the US Army's lead Enterprise Architects.
Peter Baker - Building Safety and Construction
Chief Inspector of Buildings - Health & Safety Executive
Peter has over 30 years' experience with HSE as an Inspector and in a number of senior operational roles dealing with a wide range of industry sectors, including construction, major hazard industries and local authorities. Peter led HSE's reform and delivery of the regulatory regime for chemical and downstream oil industries, and was appointed HSE's Chief Inspector of Construction in 2015.
From 2017, Peter led HSE's involvement in the Government's Building Safety Programme following the Grenfell Tower tragedy. As Chief Inspector of Buildings he is now at the forefront of establishing the new Building Safety Regulator in HSE and leading the delivery of the stronger, more robust building safety regime for higher risk buildings working with government, industry, partner regulators and residents.
As Director of HSE's Building Safety and Construction Division, Peter also has Executive Board responsibility for HSE's construction operations across Great Britain.
Clare Millington-Hume - Human Resources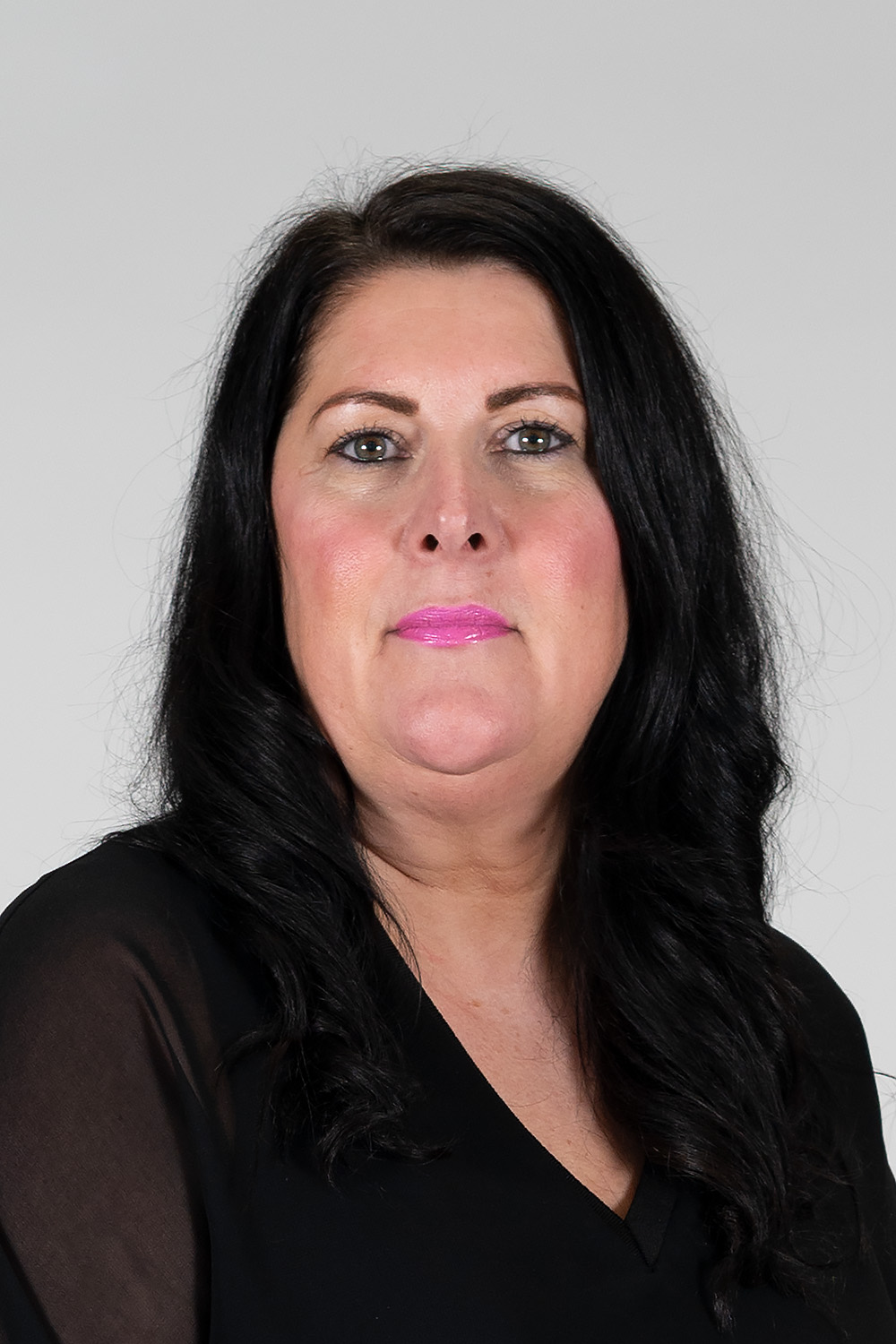 Clare is a highly experienced HR leader and practitioner with over 30 years' experience especially in the public sector arena. Clare has led the HR functions at a number of Arm's Length Bodies including BPDTS Ltd, an arm's length body of DWP, and the College of Policing. Clare also had a varied and longstanding career in local government before joining NHS England with experience of working with organisations at both a local and national level. Clare is a Fellow member of CIPD.
Born in Scotland, Clare's parents moved to the north of England when she was a small child and she resides near Leeds. Clare loves to travel both home and abroad and is a keen follower of F1.
David Murray - Finance and Corporate Services

David Murray is HSE's Director of Finance and Planning having joined HSE in June 2013. His responsibilities include business planning and performance, finance and procurement.
David has previous public sector Board level experience and worked for ten years as Director of Resources with Government Procurement Service. Prior to this he spent five years as Vice Principal/Director of Finance, Resources and Planning at Wirral Metropolitan College and before that he held a number of senior finance roles in the NHS including Chief Accountant at Salford Royal Hospitals.
Karen Russ - Science and Commercial
Karen Russ has been appointed HSE's Director, Science and Commercial, with responsibility for leading our Science Directorate and growing commercial activities across HSE as a whole.
She was Senior Operations Director for Amec Foster Wheeler's Technology & Innovation Centre in Warrington, Karen has extensive experience of winning and delivering technical consultancy and laboratory services projects across a breadth of science and engineering disciplines.
Karen previously held global roles at Pilkington, a glass manufacturing company, focusing on R&D, capital project delivery, technology licensing and support, and business development. Karen also spent many years with HSE, as Deputy CEO of HSL from 2006-2013, focusing on project management and business development. A Fellow of the Institute of Physics, Karen has a PhD in optoelectronic inspection systems and a Masters degree in Engineering Business Management.
Rick Brunt - Engagement and Policy
Rick joined HSE in 1989 and has worked across a range of industry sectors as an inspector and in senior operational roles. Throughout his HSE career he has also moved through a number of leadership roles including Business Services, HR Learning and Development, Operational Policy and Strategy. As Head of Agriculture he lead the development of HSE's current strategy for working with the agricultural industry, integrating a range of regulatory activities, communications, partnership working and stakeholder engagement to increase the reach and impact of actions to improve the sector's poor health and safety record.
Most recently he played a key role in working across government as part of HSE's response to the Covid Pandemic and has since led the development of HSE's new strategy, Protecting People and Places.
Philip White - Director Regulation

Philip White joined HSE as a Factory Inspector in 1985 and has experience of regulating a broad range of industries. Philip has held senior operational and policy roles in HSE including Head of HSE's Operational Strategy Division and Chief Inspector of Construction. Philip has experience of working elsewhere in Government including a secondment to the Department for Work and Pensions heading up the Health and Safety Sponsorship Team, advising Government Ministers on health and safety at work policy and the work of the Health and Safety Executive.
Angela Storey - Director Transformation

Angela Storey is HSE's Director of Transformation, joining HSE in November 2016.
Angela has operated at Board Level in both public and private sector for over 20 years. She has extensive experience in operational delivery, transformation and the delivery of consultancy services. She has held a variety of senior roles including Director of Treasury Services for Pendle Borough Council, responsible for customer services, benefits, council tax, business rates, fraud, investigation and prosecution services and debt collection, and Director of Transformation and Solution Development for Liberata, responsible for business development, transformation, sales solutions, products, services and consultancy.
Angela has the equivalent of a Degree in Business Management and taught Welfare Benefits Law, Business Management and Public Sector Finance at the University of Lancashire for 7 years.
Katy Shrimplin - Director Legal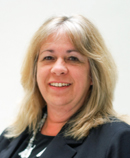 Katy joined HSE from the Insolvency Service and brings a wealth of experience to her new role. Katy is a barrister and was called to the Bar a number of years ago. After a short time, she joined the then newly-formed Crown Prosecution Service, where she stayed for 10 years, first at a busy local branch in West London and then in HQ Fraud Casework.
Katy moved to what was then the Department of Trade and Industry (DTI) to be a senior prosecution lawyer dealing with a range of corporate and insolvency enforcement; in February 2006 she joined the Senior Civil Service and became one of two Deputy Director lawyer team leaders. The criminal enforcement teams moved to the Insolvency Service in January 2017 and since then, Katy has been busy developing the prosecution work and establishing an in house civil enforcement litigation team. She has also enjoyed working as part of the Insolvency Service Board and providing legal support across the Agency.
Katy is very much looking forward to working in HSE in a new area of regulatory enforcement, especially one which has such a direct impact on people's lives.
Board meetings
HSE is committed to being open, so we publish the latest meeting agendas, papers and minutes.