Quiet nightclub
The Problem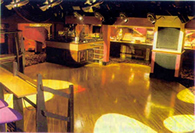 The opportunity was taken by a forward thinking nightclub operator to address the issue of noise at work during a total refit of a nightclub in the south east of England.
The Solution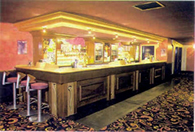 The project used the following techniques:
Highly directional mid and high frequency loudspeakers were flown and focused on the dance floor pointing downwards.
The bass loudspeakers were mounted on anti-vibration mounts in dummy cabinets that formed dance podia.
The reverberation time was kept very low by using a variety of acoustic absorbers on every available surface.
As a result of the low reverberation times acoustic screens were effective.
The height of bar openings were kept as small as possible.
All bars had absorptive ceilings.
The Results
Bar staff noise exposures were reduced by up to 9dB to less than 89dB. A side benefit of the low reverberation times was that the sound system sounded really good.
The Costs
There were no real costs associated with the works as all surface finishes were being replaced, together with the sound system.
Information supplied by
PDA Ltd.
Browse similar case studies
Noise control technique
Industry