Circular saw bench (Rip saw)
Generally used for cutting in line with the grain. As with the panel saw as well as risk from contact with the blade there is also a risk of being struck by an ejected workpiece. A riving knife must be fitted and adjusted to within 8mm of the blade. As well as acting as a back guard this stops the wood from closing up onto the blade and being ejected. The riving knife must be thicker than the plate of the saw but less than the kerf (thickness of cut). A range of riving knifes may be required if different saw blades are used. The take off table should extend so that the distance between the saw blade spindle and the rear edge of the table is at least 1200 mm. It may need to be longer for a tall operator, long enough to prevent any contact with the blade when taking off.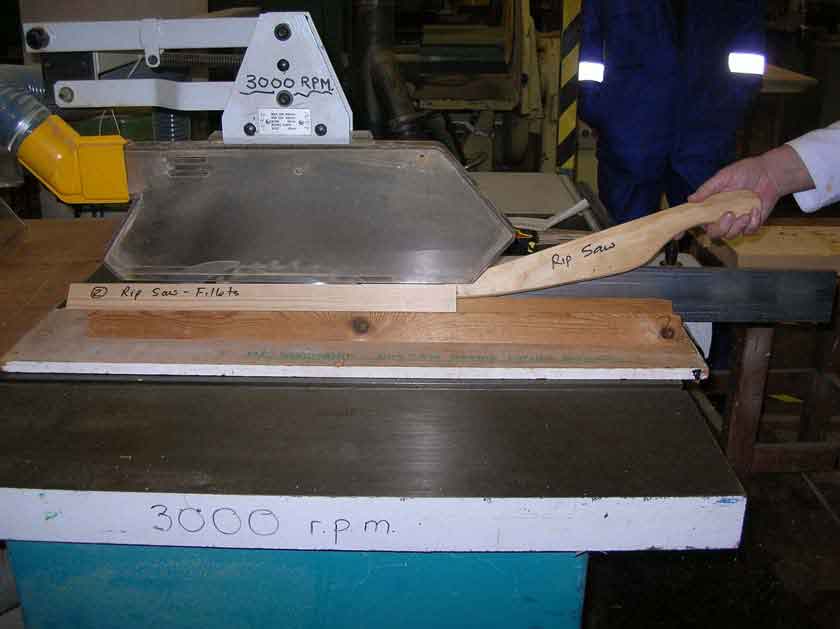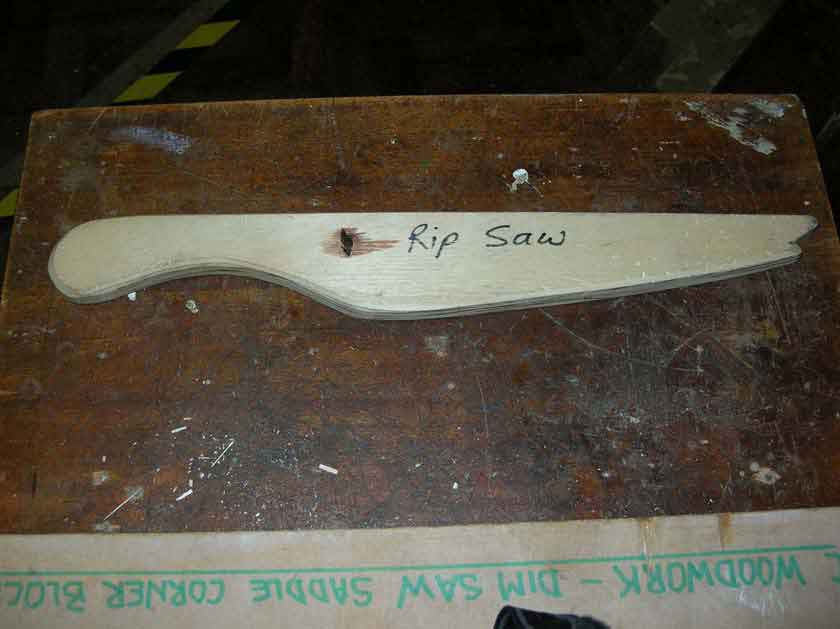 Stake pointing on a circular saw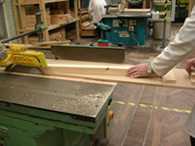 The most efficient way to point stakes (up to eight feet in length) is to use a circular saw with a properly designed and constructed jig.
Information sheets & Circular saw poster